Can I get life insurance with hepatitis?
In today's special risk marketplace it may be very possible to find affordable life insurance after a diagnosis of hepatitis.
Life insurance is essential to protecting the one's you love. But, sometimes it can be a challenge to find the easiest and most affordable way when dealing with a pre-existing medical condition.
The number one key to finding the most affordable life insurance with hepatitis is to work with an independent agent who specializes in securing coverage for this type of risk.
Only an independent agent that is experienced in this area will know the carriers to talk to when looking for an affordable life insurance with hepatitis. You see, most traditional large well know life insurance companies don't offer the lowest rates on individuals with a past or current history of hepatitis. This simply is not their companies focus.
You traditionally will find the most competitive offers for life insurance with hepatitis among a small niche of insurance carriers. These carriers underwriter this type of risk all day everyday. They excel in this type of business.
Many people that are looking for life insurance with hepatitis get discouraged or give up trying to find affordable coverage when they are declined by their primary home & auto company or some other nationally known company.
Many think to themselves, since the big well known company declined or rated me, then coverage must be impossible to obtain. This would be a mistake.
Many times the agent or broker from one of the big name companies simply doesn't know what information is needed to secure a quote. Or they are uneducated in placing these types of policies. It's critical that you use an agent knowledgeable and experienced in this arena.
What information is needed to qualify for life insurance with hepatitis?
To try and secure the most affordable rate for life insurance with hepatitis your agent needs to first ask some questions. These questions will help determine if an offer for coverage can be made.
The agent will then proceed to use this information to try and find affordable coverage. This process is done the old fashioned way. By picking up the phone and discussing your particular situation with underwriter's from different companies.
This process does a couple of things. One it allows the underwriter's to evaluate your medical history without a formal application needing to be submitted.
This keeps your information confidential and out of the medical information bureau. And two it saves you time from having to go thru a medical exam, lab testing, etc. upfront.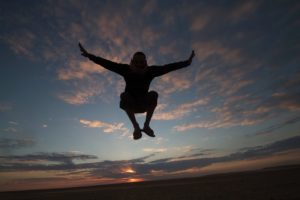 Here are some of the questions that need answered up front to see if an offer for coverage is available:
Date of diagnosis?
Type of hepatitis? I.E. Hepatitis A, Hepatitis B resolved, Hepatitis C (non- A/ non- B), Hepatitis B (carrier or chronic infection), Other?
What were the results of your most recent hepatitis liver enzyme test? Normal or abnormal?
What was date of most recent testing?
Do you drink alcohol? If yes, provide amount and frequency?
Have you had any of the following studies completed? Liver or ultrasound or CT scan? Liver Biopsy? What were the result? Normal or abnormal?
Have you been diagnosed with any of the following? Chronic Hepatitis? Cirrhosis?
Have you received any treatment for these conditions? If yes, what type of treatment? When did you start/end treatment? Was the treatment effective in eliminating the virus?
Are you taking any prescription medications? If yes, need name, dosage and frequency and date last taken?
Do you have any other major health impairments? 
In addition to the above information other information needed would include:
Male or female
Date of birth
Any tobacco use in the last 5 years? If so, type?
Amount of coverage requested?
Plan of coverage if known?
Once the above information is received your agent can then begin to use their knowledge of the marketplace and try and secure tentative offers from the best carriers.
When all offers have been received, the agent will make recommendations from the best offers. If the tentative rates are affordable and agreeable the insured would then complete a formal application for coverage and complete any other necessary requirements that the insurance company needs.
Underwriting typically takes 3-5 weeks to complete. Once a policy is issued, you will have a 10 day free look period to either accept the policy with payment of to return the policy for a complete refund if payment has been made.
If you are looking to find the most affordable life insurance with hepatitis or simply wish to discuss your situation, please contact us at 1-888-393-9003 or mike@specialriskterm.com