Looking for key man insurance quote?
When shopping for key man insurance quotes or key woman insurance quotes it's important to use an expert. Why?
Life insurance can often be a confusing product for many. You may have heard of terms life level term insurance, whole life insurance, universal life, adjustable life, return of premium insurance. Which one is right for you particular situation?
Only an experienced and knowledgeable agent can guide you toward the best key man insurance quote.
Sure, you can go online to one of the big 1-800 call centers to get a key man insurance quote. Or you could call your local P&C agent to get a key man insurance quote. But, are they experts. We are.
The best of both worlds
So, what if you could get the best of both worlds? An independent life insurance agency can offer you not only dozens of key man insurance quotes, but also one on one service from quote to policy delivery.
An independent life insurance agency will be able to explain the difference of each policy option, how to set up the ownership and beneficiary.  Tips to help speed the policy thru underwriting. Ways that you can get insured without a medical exam.
Independent life insurance agencies can negotiate one on one with dozens of underwriters to make sure you get the absolute lowest key man insurance quote. No big boutique call center can give you this service.
Remember, the agent on the other end of the phone gets paid a commission no matter where you purchase this coverage. Make them earn it.
Who can purchase key man life insurance?
Key man life insurance coverage can be purchased by anyone that the business feels is important to its operation. This of course can be the owner of the business or a partner.
It may also be a top salesperson or even an executive assistant who would be hard to replace. The money provided by the life insurance policy will indemnify the business for the loss of revenue generated by the key employee.
Or, as with the executive assistant, provide money for the business to go out an hire the very best prospect possible with no delay.
Types of key person life insurance policies
As mentioned earlier, life insurance companies offer many types of policies. Which one is best for your situation will depend on several factors. Your agent can help you narrow down the choices.
But, it has been my experience that most key man life insurance policies are typically term policies. Why?
Most business want to provide the maximum amount of protection at the lowest rate. Term life insurance accomplishes this goal.
Term life insurance is pure protection. There is no cash value, dividends, etc. You pay a premium each year for death benefit.
Term life insurance policies nowadays can offer guaranteed level rates.
Most competitive term companies offer guaranteed rates for 10, 15, 20 or 30 years.
Choosing which term plan to purchase comes down to a few factors:
How old is the employee?
Are they in excellent health or poor health?
How affordable are the premium payments?
Finally, how long does the business want to guarantee that rates stay level?
What if the employee has health problems?
Finding a key man insurance quote for employees that have health problems can be more difficult. But, this is why you want to use an independent life broker.
Independent life brokers can shop for key man insurance quotes with several different carriers. Depending on the health condition oftentimes a carrier will specialize in underwriting a certain condition.
For instance, if you have an employee who is diabetic an experienced insurance broker would only quote those carriers that specialize in underwriting diabetics. So, this is one other reason it is important to use a knowledgeable and experienced broker.
Over the years, we have found key man insurance quotes for individuals with a history of: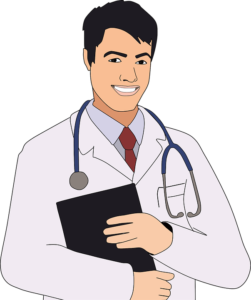 Diabetes
Crohn's disease
MS
Overweight
Kidney disease
Conclusion-
So, whatever your situation is, whether is life insurance for yourself or a valuable employee, key person life insurance can be a simple and very cost effective way to protect your business from an unforeseen situation.
If you would like a free cost analysis or simply want to talk about your key employee life insurance needs, give us a call at 1-678-207-8160 or email mike@specialriskterm.com