Quick Tip- For fastest rates on the best term life policy call 1-888-393-9003
What is a term life policy?
Quite simply, a term life policy is insurance protection that provides your beneficiaries with a cash death benefit if you pass away during the term of the policy.  For help understanding  the difference between a term policy and a permanent policy you can watch here.
Life insurance companies will offer a term life policy for those individuals who qualify under a company's underwriting guidelines. 
Underwriting guidelines are the criteria that insurance companies use to determine if you are an acceptable risk.
It's important to remember that each life insurance carrier has different underwriting guidelines. They will all look at your health and lifestyle differently.
How do I know which life policy is the best?
To determine which life policy works best for your situation it is important to do a little bit of homework. By reviewing this article and with the help of google you should be able to gather enough information to make a wise decision regarding your life insurance needs.
Let's breakdown some of the common questions surrounding a term life policy and how to go about finding the best plan.
How much coverage do I need?
This is probably the best starting point when purchasing life insurance protection. Here are some of the common reasons individuals purchase life insurance:
Replace income– this is probably what most people thing of when trying to determine how much life insurance protection to buy. If you are not around to earn an income, then your family will suffer a significant lifestyle challenge. Six to Ten times income is a good starting point.
Mortgage Protection– another common reason a family might purchase life insurance is to make sure the mortgage balance is paid off in case of an untimely demise.
Children Education– Planning for a college education can be very expensive. Who knows where your child may want to go to college. And with college costs rising every year, protecting this need with life insurance makes a lot of sense.
Final Expenses- the cost of final expenses such as funeral and burial continues to rise. Also paying off any outstanding credit card or auto loans may be something that needs to be planned for.
Estate Planning Needs– Life insurance can often times be a good tool for those who expect to have a large estate tax due upon death. Other estate planning needs that life insurance can assist with include college endowment or charitable giving.
Now, it is important to remember that each person's needs are different and we recommend a complete needs analysis from an insurance professional, CPA or estate planner to determine exact needs.
But, if you wish to do a quick needs analysis in order to get coverage in force as quickly as possible, the link here will help you narrow down your coverage needs.
To this point we have primarily talked about term life coverage for personal family needs. But, term life insurance can also be used the same way for business needs. Here are some of the common ways that term life insurance can satisfy business protection needs: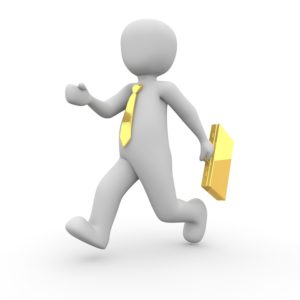 Key Person Insurance– Life insurance protection on a key member of a business or organization. Someone who is vital to the continuation of the business.
Buy-Sell Insurance– A buy-sell agreement between two business partners can be funded with life insurance. This insures an easy transition of the business if one of the partners dies.
Collateral Assignment– Many times banks want a life insurance policy assigned to them as the lender on a business loan.
Executive Bonus– Often times a life insurance policy can be used as a special bonus to an important member of the business. This type policy can offer extra protection for the employees family.
Who is the life policy for?
Another important question that must be answered when you are thinking about purchasing a life insurance policy is who actually is the policy for?
Most often this is fairly straight forward when a personal policy is purchase. Many times the spouse is named as primary beneficiary. But, the need for coverage may be more complicated than this.
What if you want to leave money to your kids from a previous marriage? What if you have a former spouse that must have her as the beneficiary due to a divorce decree? Are there step-children involved? If leaving to minor children is there a guardian or trustee set up?
These questions on the surface may sometimes seem simple, but often times can get confusing. Again, it is important to know who the benefit of the life policy is for and make sure to update any necessary beneficiary changes.
How long do I need the protection?
Okay, this question is sometimes the most difficult to answer. After all, most people want the coverage to be in force for as long as possible. But, it is very important to remember that term life insurance is temporary protection, not permanent protection. This simply means that at some point when the original term period has expired the rates will increase dramatically if you want to continue the coverage.
Term life insurance by its very nature is the least expensive type of coverage you can purchase. It is meant to provide you with the most death benefit protection for the least amount of premium. So, it is important to know why you are buying the coverage and how long you want the coverage to offer protection.
Let's look at a few examples of term life policies that are offered in the marketplace:
10 Year Guaranteed Level Term–  This policy offers a guaranteed level premium for 10 years. At the end of 10 years the rate will adjust higher. This policy should only be for a short term need. An example would be perhaps someone who has just 10 years remaining on a home mortgage. A 10 year term policy would not make sense for someone who needs protection to last 20, 30 years or longer.
15 Year Guaranteed Level Term- Offers guaranteed level premiums for 15 years. Rates for this policy will be more expensive than a 10 year policy, but will also offer an additional 5 years of coverage. This policy could make sense if your needs are limited to around 15 years. An example might be a married couple with a young child that will be through with their education/college within 15 years.
20 Year Guaranteed Level Term-  A 20 year guaranteed level premium plan offers many people a good compromise. The rate will be more expensive than a 10 or 15 year policy, but offers an additional number of years of protection. An example for this policy would be an individual who is age 45 and wants protection to last until they retire at 65.
25 Year Guaranteed Level Term- The 25 year term policy is not offered by as many insurance carries as the 10,15 and 20 year plans, but can be a great fit for someone that has new baby or new mortgage and wants to have coverage with guaranteed level rates for 25 years.
30 Year Guaranteed Level Term- The 30 year guaranteed level term is very popular especially for young families and those with new mortgages. The rates are higher than those of the other terms, but provides excellent  long term protection during most of the working years.
Return of Premium Term– The return of premium term policies offered in the marketplace allow you to still lock in most of the guaranteed level rates mentioned above, but with one caveat. This policies allow you at the end of the return to recoup most if not all of the premiums you have paid in. Of course these rates are higher priced, but for those individuals who may need a simple way to insure and save, this product can be a solution.
What if I have health problems? Can I still get a term life policy?
Okay, so you have determined you have a need for life insurance. You know the amount of coverage you desire. You know the plan of coverage you want, but what happens if you have a history of pre-existing medical conditions? Or perhaps you scuba dive, race cars or have a high risk occupation.
Finding affordable protection for those who may be in less than perfect health is possible. But, there are a couple of things you need to do to help your cause. First you must work with an agent or agency who specializes in this niche area of underwriting.
Any agent in the marketplace can write a term life policy on someone who is in perfect health. But, only agents who have years of experience and knowledge working with all kinds of health impairments can find you the company that specializes in your particular risk.
As we mentioned earlier, all life insurance companies have certain criteria they look at when evaluating someone for coverage.
But, there are also a handful of companies who underwrite certain risks better than others. The secret is finding the company that will offer you the lowest rates for your condition.
Fortunately, you have landed on the right page. We are experts at finding the companies who do this type of underwriting the best. In fact, with our over 30 years of experience we often times can instantly tell you if an offer is possible and what even give you a quote.
Optional riders that can be added to a term life policy
Many of the hundred, if not thousands of life insurance carriers offering term life policies also offer riders that can be added to the base policy.
A rider is simply an additional benefit added to the base policy at an additional charge. Here  are some of the most common riders that can be added to term life policies.
Waiver of Premium– this benefit which is typically available up to about age 55 allows the insurance company to waive your premium should you be disabled.
Child Rider– A child rider offers a low cost way to add child(ren) coverage to your policy. Most child riders are limiting to $10,000 of benefit per child.
Spouse Rider– Much like the child rider , the spouse rider allows you to include your spouse on the base policy. The benefit amount for the spouse is usually limited to $50,000. Important to note that all riders are subject to same underwriting review as the base policy.
Long Term Care or Critical Illness Rider– these riders are fairly new and only a few carriers offer them. But, they do offer you the ability to accelerate your death benefit and use for a long term care or critical illness. The definition of the long term care or critical illness rider is different for each carrier, so it is important to review carefully.
Accelerated death benefit rider–  This rider has become very common on most term life contracts and often times has no additional premium charge. Most define this rider as the ability to accelerate up to 50% of the death benefit early subject to a maximum amount if you are diagnosed by a doctor with a terminal illness and have less than 12 months to live.
Real Life Example of the use of Term Life Insurance
David is a 35 year old married man with 3 children ages 8,5, and 3. David has a small amount of life insurance at his work, but feels the need to have more coverage. David has approximately $225,000 left on his mortgage. His income is 85,000 per year. David wants to be sure that his wife and kids have enough money to pay off the mortgage, put the kids thru school and still have income to live off of. David calculates his needs at $1,000,000 of coverage.
David would also like a policy that will stay in force until he retires in approximately 30 years. In order to keep his premium cost down, Dave wants to ladder his policies. This laddering will help his coverage stay in affect for the needs as he goes thru his life. Dave decides to purchase a $225,000 15 year level term to match the approximate time left on his mortgage.
Dave's youngest child is 3 so he determines that a 20 year guaranteed level term policy for $250,000 should be set aside for education purpose. The remaining $525,000 of coverage will be carried under a 30 year guaranteed level policy.
Dave would also like to add some coverage for his wife and kids. So, he decides to add a child rider for $10,000 of protection for each child and he places a spouse rider of $50,000 for his wife.
Dave now has a complete line of protection for most of his foreseeable needs.
Conversion option with term insurance
One of the most important features that is offered for free with most term life policies is something called the conversion option.
The conversion feature is included in most term policies, but it is important to check your particular proposed plan to see the details of this option.
Some companies only offer the conversion option for a limited time. Perhaps only during the initial guaranteed level period or to a certain age. Knowing how long your conversion option is offered can be particularly important if or when you need it.
Here is exactly what the conversion option is. The conversion option allows you to convert any or all of your term death benefit to a permanent lifetime death benefit with no medical underwriting or health questions.
Now, you may ask why is this so important. Here is why. Suppose your needs change and so does your health. Let me give you an example.
Joe purchased a 10 year level term to cover him until is youngest kid gets out of college. Joe was originally issued a $250,000 policy at super preferred non-tobacco rates. Approximately 5 years into the term policy Joe is diagnosed with diabetes and high blood pressure. Joe also finds out a new surprise. His wife is pregnant.
Joe knows his current 10 year term policy only has 5 years remaining. He is worried if he will not be able to qualify for new insurance protection due to his medical history.
Fortunately,  Joe has the conversion option on his current policy. He can now convert any or all of his current term policy to a new guaranteed lifetime level premium policy with no medical exam or health questions. The conversion option is guaranteed.
When or if he converts his current coverage to a new plan he will receive the super preferred non-tobacco risk class that he was originally approved at 5 years earlier. This is a huge advantage for those whose health has changed but still need insurance coverage.
Bottom line is, you never know if you will need to extend your coverage. You also never know what your health will be. It is vital that your current term life policy have the conversion option included just in case.
Who are the best term life policy companies?
In the life insurance arena it is common to see some of the same company names show up year after year as having the best term plans. Of course, occasionally you will have a company that wants to make a splash in the term market and they will lower their rates to be competitive.
Or, you may find a company that wants to be more competitive in the "impaired" risk marketplace, so they begin to price their rates better for those with diabetes, heart disease, etc.
But, as of the time of this blog, below are the companies that typically show up as being competitive both in price and underwriting. In addition, all of these carriers are rating excellent by most of the rating services such as A.M. BEST, Standard & Poors and Moody's. In no particular order:
Protective Life
Banner Life
Prudential 
Lincoln National Life
Principal National Life
Cincinnati Life
Ohio National Life 
American General Life

John Hancock
Mutual of Omaha
Pacific Life
Assurity Life 
North American Life
Mass Mutual Life
Savings Bank Life 
Independent Order of Forresters
How to apply for a term life policy?
Nowadays there are many ways to buy life insurance. Below are some of the ways you can purchase a term life policy.
Online from a big box quoting service perhaps hundreds of miles away.
From your hometown property and casualty company
Direct toll free number to an insurer
The use of an independent insurance adviser
A bank
Financial Adviser or CPA
It's important to keep in mind, how much assistance you will need when purchasing coverage. Will you need help finding the lowest rates? Do you want to be sure to have somebody to call on policy issues that come up after the policy is placed? Do you have a pre-existing medical condition that needs an experts assistance? Do you need to know every detail about the policies? (conversion, riders, etc.)
Most people buying life insurance know that somebody will get paid a commission to help with your policy. All life insurance policies pay a commission to someone- no matter how much assistance you get. The commissions are already built into the price of the policies, so there are no negotiations on commissions like with a car sale or some other large ticket item.
In other words, let's say you buy a Prudential policy from an agent in California even though you are located in Georgia. The rate would be the same in Georgia as it would be in California. So, what you are paying for is the service you get in helping you obtain the protection and the service you get once the policy goes in force.
So, although a quick toll free number to someone sitting in a stall may be a quick way to get a quote- what actual personal service will you get thru the underwriting process and after the policy is completed? I mean will you ever be able to get a hold of the person again from the 1-800 number.
Of course, we are probably biased, but we feel you will get the best rates, knowledge and service from an independent agent who has been in the business for 20+ years.
An independent agent will represent hundreds of companies and will be able to give you expert advice on the questions you need answered. Also, an independent agent who has been in business for many years is here to stay. No worries about not being able to reach your agent when the time arises.
Remember, someone on the end of that phone is getting paid to sell insurance. We think it should be someone who will be there to answer any questions that arises and represents your best interest, not theirs.
Information needed to quote on a term life policy
Name
Date of birth
Amount of coverage needed
Type of plan (if known)
Tobacco use within 5 years
Family history of cancer or heart disease before age 60
Current medications
Brief medical history
Any foreign travel
Any motor vehicle violations
Any hazardous activities or hobbies
Exam or non exam term life policy
Many insurance companies offer individuals the opportunity to purchase life insurance with or without an exam depending on the circumstances. If you are a relatively healthy individual less than 50 years of age, you can typically buy coverage up to $1MM without a medical exam or bloodwork.
Now you will typically pay a bit higher rate to buy insurance without an exam or labs, but if you are in a hurry for protection and a few extra dollars does bother you, then a no exam policy could be a good idea.
If you are not in a hurry, and want the absolute lowest rates then a fully underwritten policy with exam and lab work will give you the best chance for the lowest rates.
Again, an experience agent who offers all the different options will give you the information you need to make the best decision.
Conclusion-
Purchasing a term life insurance policy can be a big financial decision. I think most people can agree that life insurance coverage is important. With the information in this blog, you are now prepared to make that decision. If we can help, please reach out to us at 1-888-393-9003 or mike@specialriskterm.com Thanks for reading this blogpost.